Charlotte Mason Curricula and Guides
Affiliate notice:  Curriculum and guides may be linked to a business which pays a small commission upon your purchase. Thank you for supporting Everything Charlotte Mason.
Below are links to the many publishers of Charlotte Mason curricula and curriculum guides.  All of them are in full or in part committed to the methods or philosophies unique to Charlotte Mason learning, including but not limited to, the use of living books, nature studies, a joyful exposure to fine arts and handicrafts, and real-world, hands-on living math.  Some publishers may combine Charlotte Mason with classical studies. You certainly should feel comfortable making choices based on your own situation, preferences and budget.  There is no "perfect" Charlotte Mason curriculum!
(If you considering Charlotte Mason, but not sure and want to just try it, check out our Free Charlotte Mason Resources post.)
The list, below, begins first with curriculum guides, and full curriculum.  It then moves to partial curriculum and subject-specific curriculum and guides, and, finally, grade specific curricula.  Each includes a note regarding the worldview from which it is published. Please note that the term "secular" reflects the specific publisher's label of its works, or has been added by Everything Charlotte Mason in the absence of a stated, religious perspective on the publisher's website.
Everything Charlotte Mason strives to include all Charlotte Mason publishers here. Please send us your corrections or additions. Prices are accurate as of July 1, 2018, and may change without notice. Constructive comments from educators familiar with these products are welcome at the bottom of the page.
EMERGENCY GUIDES
Ambleside Online Helping Hand Emergency Learning Plan — Inspired by families affected by natural disasters, AO moderators offer a "free, complete, user-friendly curriculum plan for homeschooling families who need support, encouragement and alternatives to the curriculum they've lost in a disaster, and also for churches and other groups needing to set up temporary schools for children who may not have been homeschooled."
COMPLETE CURRICULUM GUIDES 
A Gentle Feast – Family-oriented. Purchase individually: packet; parent resources; and membership that includes online weekly lesson plans. Organized in color-code by year. Costs vary. Christian.
A Mind in the Light – Living book and study guides organized by year. Includes teaching notes and forum. Cost varies. Secular.
Ambleside Online – Comprehensive and detailed guide for all grades using free or low cost materials based on original Charlotte Mason schools. Weekly lesson plans and booklists available to download. Free. Christian.
Build My Library – Emily Cook has built an all grades, living books curriculum guide, with weekly lesson plans, book lists, narration cards and Book of Centuries. Does not include math. $40 and up for yearly lesson plans. Secular.
Charlotte Mason's Alveary — Complete curriculum guide and book lists from Charlotte Mason Institute.  Family subscription includes daily lessons plans, peer support and more, and helps support Charlotte Mason archives. $199 per year. Christian.
Mater Amabilis — Pre-K to grade 8 Charlotte Mason-style curriculum guide for Catholics. Online syllabi organized by term. Encourages independent work by students. Free. Christian.
Old-Fashioned Education — Full curriculum including weekly lesson plans and many links to additional public domain, online resources including some for Canada and the state of Virginia. Free. Christian.
Teaching Children by Diane Lopez. Kindergarten through sixth grade curriculum guide, with reading lists, in one book. Includes explanations of Charlotte Mason philosophies and basic methods, as well as introduction and appendixes by Susan Schaeffer Macauley, author of For the Children's Sake.  Available from online resellers, $3 and up. Christian.
Wildwood Curriculum — Charlotte Mason curriculum guide using modern books, currently through age 12. Includes term-based reading guide and resource lists for U.S. and Canadian educators (with some for India). Secular. Free.
COMPLETE CURRICULUM
Barefoot Meandering — Publisher of Wayfarers history. Self-described as "classical Mason." All grades. Costs vary. Secular.
My Father's World — Combination Charlotte Mason, classical and unit study. Costs vary. Christian.
Heart of Dakota — Flexible and may be used with multiple ages. Costs vary. Christian.
Living Books Curriculum — "Boxed" Charlotte Mason curriculum for each grade K-8. No math. Supports education for children in orphanages in Africa. Costs vary. Christian.
Moving Beyond the Page – Not specifically Charlotte Mason, but heavily project-based. Multiple intelligences. No conventional worksheets or tests. Costs vary. Secular.
Queen Homeschool Supplies – Covers most subjects (math accessories only). Online catalog available. Cost vary. Christian.
Simply Charlotte Mason — Whole family, "open and go" lessons plans, handicraft instructional videos, teacher instruction. Christian. Costs vary.
Sonlight – All grades, pre-packaged or build your own. Payment plans available. Costs vary. Christian.
Train Up a Child — Family-centered, in units of three grades each, option to design your own. Costs vary. Christian.
Winter Promise – Classical, Charlotte Mason, multiple intelligences.  Costs vary. Christian.
PARTIAL CURRICULUM
Bright Ideas Press – Mystery of History plus science, geography, humanities. Costs vary. Christian.
Brookdale House – History, Language Arts, Spanish, Geography through drawing, Handwriting, Bible. No science or math. Costs vary. Christian.
Our Journey Westward – Guides for teaching Charlotte Mason, nature studies, grammar and more. Costs vary. Christian.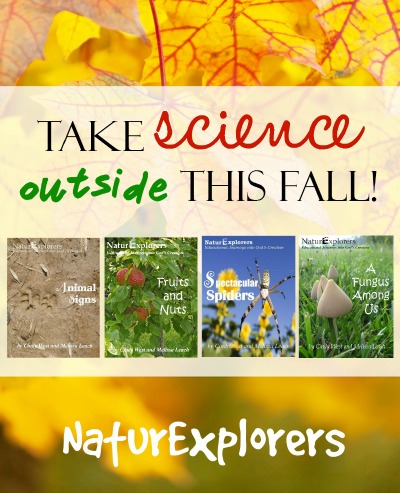 Trail Guide to Learning — All subjects except math, multi-level for grades 3-12. Christian publisher. Costs vary.
SPECIFIC SUBJECTS
Art
Atelier – Complete homeschool or co-op art curriculum. Video based, kits available. Costs vary. Secular.
Handwriting
Delightful Handwriting — from Simply Charlotte Mason. Handwriting lessons for students plus teacher book, using Charlotte Mason methods, and reinforcing reading selections from SCM's Delightful Reading curriculum. Available in Zaner Bloser or D'Nealian styles. Printed book or PDF download. Costs vary. Christian.
Italics: Beautiful Handwriting for Children — Veteran Charlotte Mason educator, author and presenter Penny Gardner's CM-friendly handwriting guide.  Recommended by Charlotte Mason Institute. $10 per family. PDF.
Getty-Dubay Italic Handwriting Series — Popular handwriting system that seamlessly moves children from print to cursive. Costs vary. Secular.
Zaner-Bloser Handwriting — Recommended by Diane Lopez in Teaching Children. Includes instruction in cursive.  Upper grades contain samples using historical primary documents in new 2020 edition. Available though online homeschool resellers, such as Christianbook and Rainbow Resources. Costs vary. Secular.
History
Beautiful Feet — Charlotte Mason-style history through literature. Costs vary. Christian.
Blessed Heritage — Charlotte Mason history guides from an African-American viewpoint.  Costs vary. Christian.
Heritage History — Classical, living books covering major eras of history, along with study guides, downloadable online for all ages. Dozens of stories per guide. Free. Secular.
Math
Right Start Math – Motto is "helping children understand, apply and enjoy mathematics."  Heavy use of abacus and games. Cost varies. Secular.
Nature Science or Natural History
Blossom & Root – Topical, downloadable booklets on specific nature topics and scientists. Includes book list, STEAM projects, kitchen activities and more. Secular. $6 and up.
Swedish Drill
Swedish Drill Revisited – Physical therapist Dawn Duran adapts Swedish Drill for contemporary teachers and parents. Printable PDF. You can also see videos of Dawn's children doing Swedish Drill on her blog. Secular.
The Swedish Drill Teacher — Free e-book available for download from Simply Charlotte Mason. Originally published in 1910, you can read detailed instruction in Swedish Drill methods, as well as physical education philosophies and how they have changed over the past 100 years. Secular.
SPECIFIC GRADES OR LEVELS
Kindergarten
Charlotte Mason-Inspired Kindergarten Curriculum – This well-reviewed kindergarten program from A Humble Place for those looking for a reliable Year 0.5. PDF. $10.
Blossom & Root – Nature-based schooling. Offers early years, kindergarten and first grade curriculum. Second and third grades expected in 2019. Secular. Costs vary.
… more coming soon …